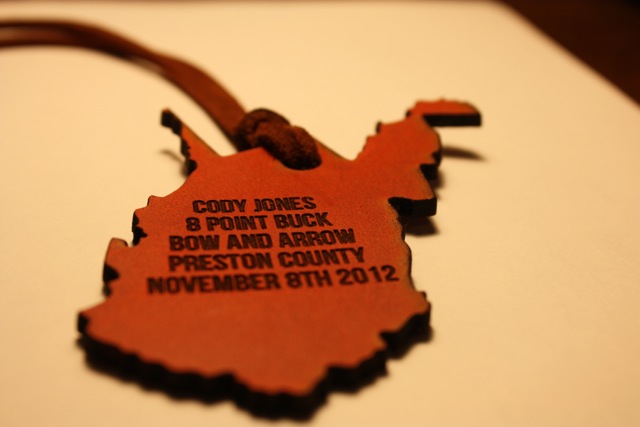 Estimated Price: $ 14.99
This is a hand made leather tag that you would hang from your deer, elk or any other wild game. The tag is inscribed with whatever you would like using our customization tool on our website. wildlifetag.com

This specific tag is in the shape of West Virgina. You guessed it, we will make the tag in any state, province, or country you want!
Login
to comment