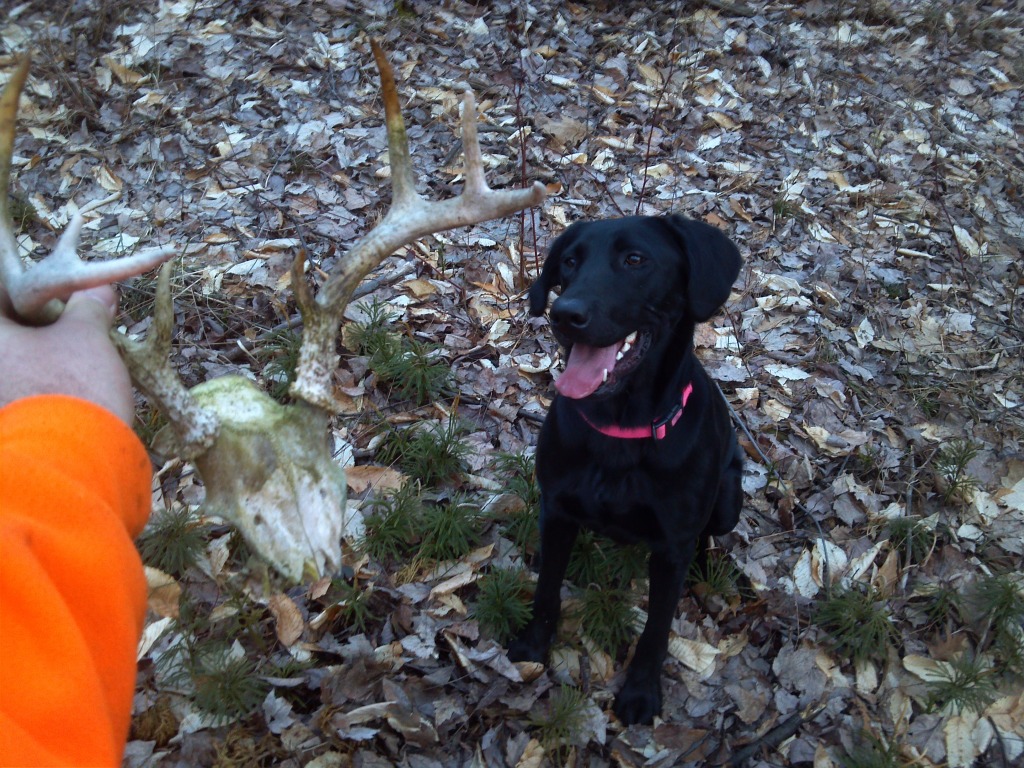 Source : http://s1097.photobucket.com/albums/g346/mrichardson06/?action=view
Meet Lilly. She is almost 2 and loves to get out and hunt. From birds to sheds she cant get enough. This dead head was her first find of 2012. I taught her to do this by introducing her to antlers at a young age. I made the horn her favorite toy. We then began playing fetch. This evolved into me throwing it into high weeds and letting her do a blind retrieve. I could even hide it in a gym shoe in the house and she could find them.

We did not get out a lot this past year but she still finds the antlers everytime in training. If you really want to expand your hunting season and have great times with your best friend teach them to find horns. Your dog will find all sorts of bones and Lilly even found a 3 or 4 year old porquipine skull and started zeroing in at 100 yards or so. A lot of fun!!
Login
to comment