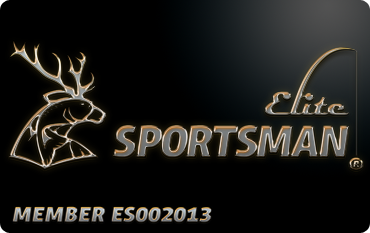 Estimated Price: $ 39.95
The Elite Sportsman Card was developed for two very specific reasons. Giving avid Anglers & Hunters the opportunity to SAVE substantial money every time they book Hunting or Fishing trip at more than 285 Premier Destination Properties & Outfitters within our network and GROWING weekly. Members also SAVE 10% to 20% on all Hunting & Fishing gear purchases from our retail partners all year long. Create a FUND RAISING vehicle for conservation organizations so they can continue protecting the rights, resources and habitats of Hunters and Anglers worldwide.

As you save money, your Elite Sportsman Card also helps conservation in North America. Ten percent of our revenue goes to projects and programs through the Mule Deer Foundation and is matched at least dollar-for-dollar.

So JOIN NOW, save money, enjoy great discounts and at the same time know that you are helping to preserve fish and wildlife habitat, access and outdoor opportunities for future generations.

Go to WWW.ELITESPORTSMANCARD.COM Use Promo Code: DELMAR at check out

YOU can make a DIFFERENCE!
Login
to comment