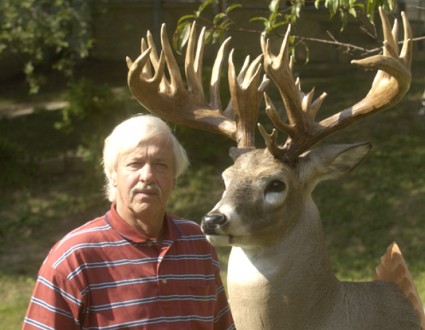 Source : http://www.prairiestateoutdoors.com/index.php?/hunting/article/jerry_bryants_37...
The 37-point buck Bryant killed in Fulton County on Nov. 15, 2001, is a state record and one of the largest of its type ever scored in North America. (I'm not sure if it still holds the record.)

(Initially scored at 291 1/8 inches, Bryant's buck soared to 304 3/8 inches after review by a panel of Boone & Crockett scorers).
Login
to comment