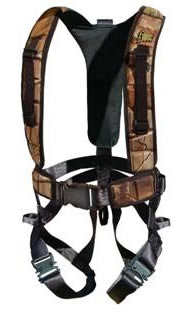 Estimated Price: $ 120
Source : http://www.buckmasters.com/hunter-safety-system-ultra-lite-harness-goes-x-treme...
In my younger years, I spent hundreds of days in a tree with no safety equipment whatsoever. I've been fortunate never to have fallen, knock on wood. Today, I rarely hunt without a safety harness of some sort. HSS has led the way in treestand safety, and this is an excellent lightweight model.
Login
to comment