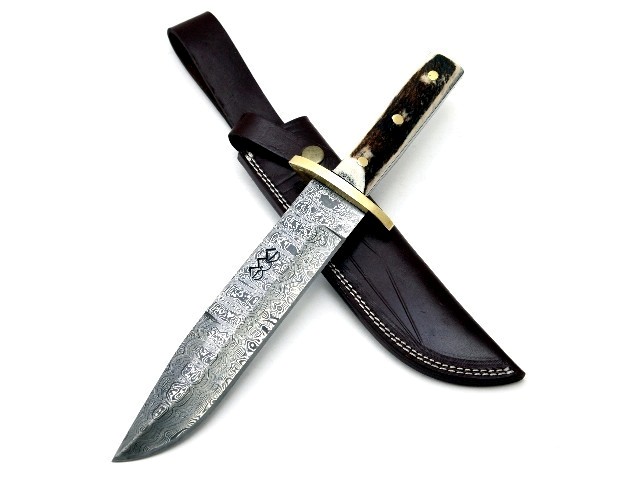 Estimated Price: $ 195
Large Hunting Bowie Knife

The Blue Whale
Damascus Blade
Stag Handle

Overall Length - 13 1/4 inches
Length - 7 1/2 inches
Wide - 1 3/5 inches
Thickness - 1/5 inches

Awesome Bowie Knife. Just an amazingly beautiful knife.
You will want to show this one to your friends.
You just can't say enough great things about this Bowie knife.
Top quality knife with top quality leather sheath.
Login
to comment