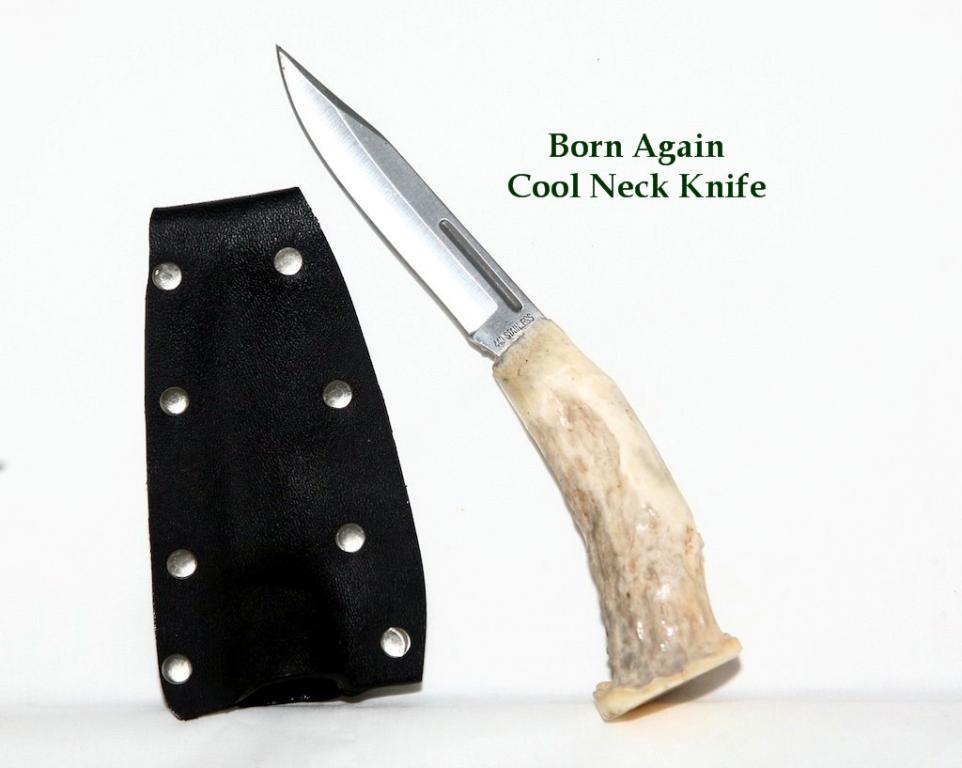 Estimated Price: $ 65
Born Again Knives

What do you with broken down or old knives? Why not have them be BORN AGAIN as a cool neck or boot knife. Since it recycling, does that mean it's GREEN?

How does it work?

1) Purchase the type of knife you want (Neck or Boot)
2) Sent your knife or blade to The Big Acuta
3) I'll have your knife BORN AGAIN and send it back to you....

If I'm unable to bring your knife back to life, I'll refund your money (excluding shipping) and return the knife.
Login
to comment