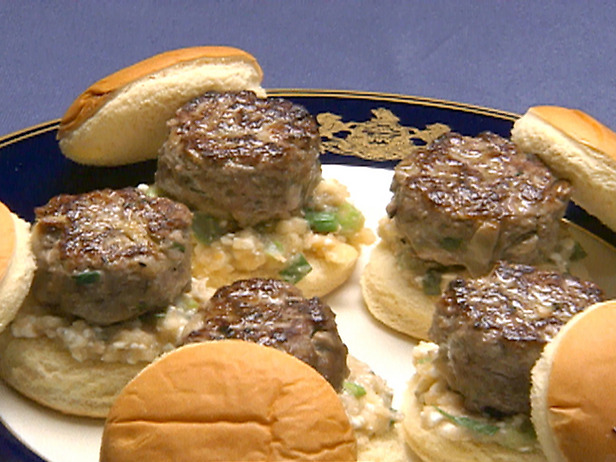 Source : http://www.foodnetwork.com/recipes/robert-irvine/mini-venison-burgers-recipe/in...
This looks pretty easy but I would toss in some onions.

Ingredients
1/2 pound ground venison
1/2 pound ground pork
Salt and freshly ground black pepper
1 cup chopped white mushrooms (about 3 ounces of mushrooms)
1 cup chopped apples (about 2 apples)
2 ounces blue cheese (or your choice of cheese)
16 mini-potato rolls (the dinner-roll size)
Directions
Heat grill. Mix venison, pork, salt, pepper, mushrooms and apples, and form into 16 small patties. Grill to medium doneness and crumble blue cheese on top. Serve on potato rolls.
Login
to comment